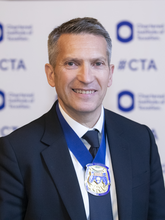 Gary Ashford
I joined my colleagues Susan Ball, CIOT Immediate Past President, Helen Whiteman, our CEO, and Ellen Milner, o...
First of all there was the CTA Address at the most beautiful RSA House, near my offices behind the Strand. ...
As someone who started their career in HMRC, I will always respect the need for compliance. ...