ADIT: Celebrating success at our latest Awards Ceremony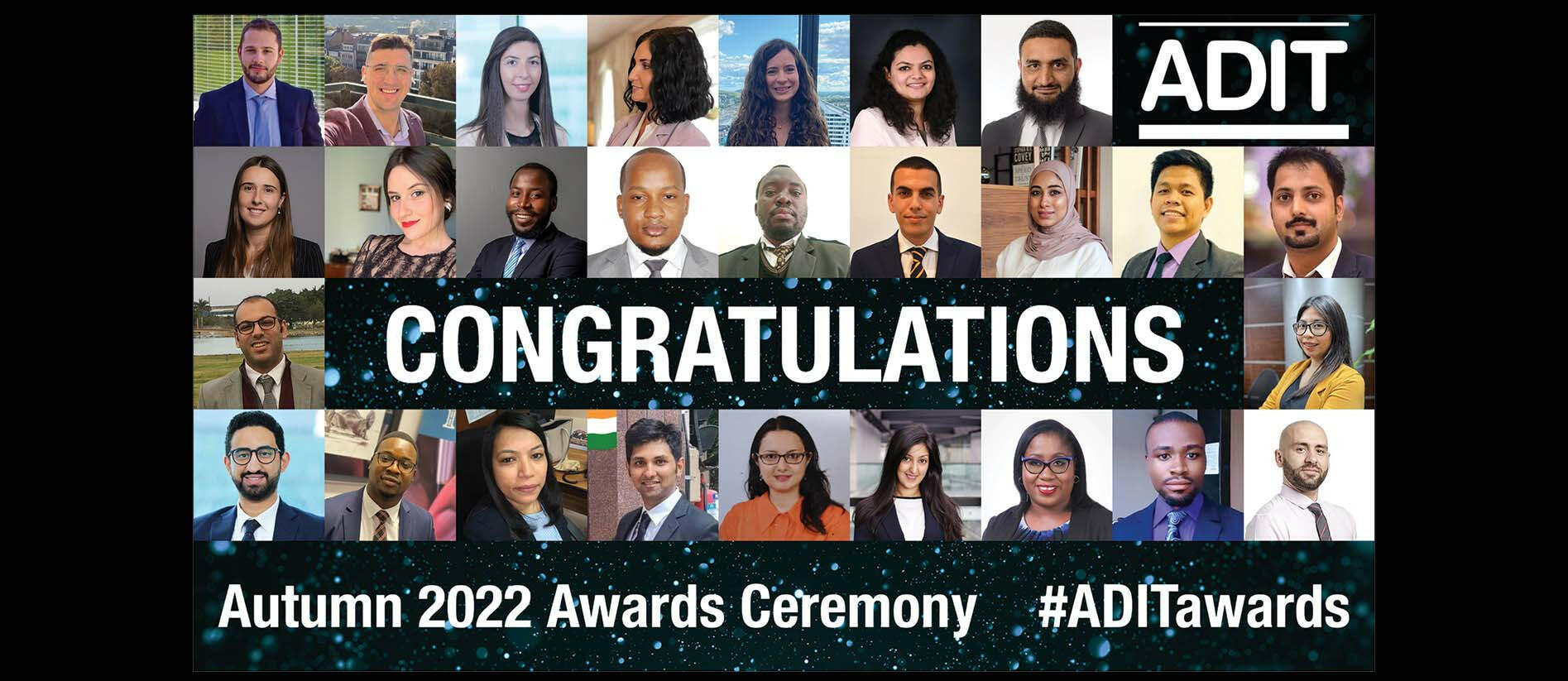 24 February 2023
Nearly 50 achievers from the December 2021 and June 2022 ADIT exams, together with their guests, were welcomed to our recent Autumn 2022 Awards Ceremony, which took place virtually on Tuesday 22 November.
The event featured a speech from CIOT President Susan Ball highlighting the importance of ADIT learning in a fast-changing international tax landscape, while ADIT Academic Board chair Jim Robertson delivered the roll call celebrating the achievements of the various award winners, graduates and International Tax Affiliates in attendance.
The online event also enabled our award winners, and members of the growing community of ADIT holders from countries across Europe, Africa, Asia and North America, to meet and converse, with an informal networking session led by regional representatives of the ADIT Committee and our network of ADIT Champions. We would like to thank Anas Salhieh, Ann Barnshaw Kengaaju, Katia Papanicolaou, Mukesh Butani, Philip Baker and Tracey Brooks for taking part.
If you're an ADIT student, you can look forward to an invitation to a future Awards Ceremony once you complete the qualification, or if you are successful in winning one of the medals and prizes that we award in each exam session.